Open College Network West Midlands Certifications
Candidate friendly.
50% overall pass mark in all levels.
Common format in all levels.
Contemporary subjects.
Multiple choice questions.
Writing: one mandatory topic for all candidates and one chosen from four different options, according to the examination level.
Speaking: one examiner for each candidate, with the session lasting up to 8 minutes.
The final mark derives from the calculation of the average of all modules of the examination.
Open College Network West Midlands examinations are conducted 8 times per year. All relative information is presented below.
The next available examination date is: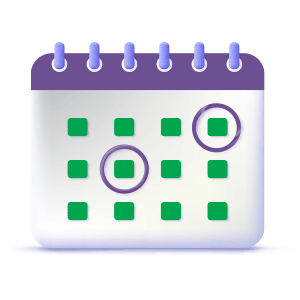 | Exams | Paper Based | Computer Based (On Site) | Teleproctoring |
| --- | --- | --- | --- |
| Β1 | 80€ | 80€ | 90€ |
| Β2 | 155€ | 155€ | 165€ |
| C1 | 175€ | 175€ | 185€ |
| C2 | 185€ | 185€ | 200€ |
Fees should be deposited in the following bank account:
NATIONAL BANK OF GREECE
IBAN: GR0701100800000008000981244
Beneficiary: UNICERT ACADEMY ΙΚΕ
It would be advisable that the candidates' full name would be written on the bank receipt. Should the owner of a Language centre make a group deposit for their candidates, it would be advisable that the name or the code of the centre is written on the bank receipt.
In order for a registration to be successfully completed, candidates are asked to provide our awarding body with a clear ID or passport copy, the application form, and the bank receipt.
10 days prior to the examination date, candidates will receive their participation notes, on which candidates will see every relative information concerning their exams.
Concerning candidates with special needs and/or learning difficulties, besides the aforementioned, candidates are also asked to submit a recent medical report (up to 3 years) translated in English. In cases where the candidate submits a report on Dyslexia, they are also asked to provide the awarding body with two recent writing samples of the candidate. Registration should be completed 2 months before the examination date
Our awarding body is capable of creating examination centres throughout Greece, should there be a sufficient number of candidates (over 15). In the case where an examination centre cannot be formed, the candidate will be moved to the nearest one.